Success Stories
In all the conversations I've had with PALS (people with ALS) or CALS (caregivers of ALS) no one ever seems to ask about success stories.  Even my doctor and other doctors I've talked to never seem to want to talk about survivors and what they did to fight and beat this terrible disease.  And I don't know why that is.  One rule in business is to find a successful business model and fashion your business model after theirs, even change it or refine it in hopes that it's more successful.
Why should your fight be any different?  When I started my fight I sought success stories not just to give me a starting point but to GIVE ME HOPE!  If others have beaten this evil than I can to.  So let's get right to it!!!
These first three sites are what I like to call the "Big Three" and you'll get to know their names as you start your fight.  These names will come up so many times in holistic conversations of ALS.  These people not only fought for their lives, but believed that they could help others by telling their story.  And thank God they did!!  Where would I and countless others be if not for their efforts in trying to tell the world the other side of the ALS story; the Success Story.
ALS Winners – http://www.alswinners.com/
This site was started by Kim and Kay Cherry and a GREAT resource for information on fighting this disease.  Kim is an inspirational story for anyone wanting answers and not willing to lay down and take their diagnosis at face value.  Thanks to his courage and his wife Kay's dogged determination to find out more about this disease, their website is full of useful information and insights on toxins, diet, supplements, and general health.
Eric is Winning – http://www.ericiswinning.com/
Eric Edney is another inspirational story.  Eric was diagnosed with ALS in the early 90's and managed to fight off the disease through his own research and tireless fighting until 2015. Regrettably Eric passed away at age 85 due to heart issues, but managed to publish two books on his fight.  Eric was an inspiration to many of the people he met and always encouraged hope in others in their fight and not just with ALS.
Steven Shackel – http://www.shackel.org/
Steven Shackel is from the Land Downunder and has been fighting his ALS since the early 90's as well.  His illness is in full remission due to his research and vigilant fight.  He started his website in the early days of the internet and has amassed a vast and very thorough look at ALS and shares all he knows with the world.  Steven shares his journey in great detail and provides a lot of scientific data that he's collected and also shares his theories and assessments on this disease.
More?  Of course there's more!
Healing ALS – https://healingals.org/
I love this site!  The brainchild of Patricia Tamowski and Alan Scott Douglas, this site's sole purpose is to educate PALS and their families in a holistic fight against ALS.  They meet and share other's success stories that encourages a different mindset with ALS, one of victory and not hopelessness.  When I started my search to find out about ALS I was so saddened by everything I saw concerning this disease, until I found this site.  This site gave me hope!  (click here to see their list of success stories and be amazed!)
Thank you Patricia and Alan for all the hope you bring!
Dr. Craig Oster – http://healingwithdrcraig.com/
Dr. Craig is an incredible individual.  Craig was diagnosed with ALS and still managed to complete his PHD, but what makes him truly remarkable is being discharged from hospice and fighting his way back from death.  Now an ALS survivor for over 22 years by fighting his disease holistically and encouraging others to do the same.
Wendy was diagnosed with ALS and through her blind faith in Jesus she was healed!
Matthew 17:20 "Truly I tell you, if you have faith as small as a mustard seed, you can say to this mountain, 'Move from here to there,' and it will move. Nothing will be impossible for you."
Dodie Osteen – Link
Dodie, mom of Pastor Joel Osteen and wife a late great Pastor John Osteen, was diagnosed with stage four cancer in 1981 and through her faith was cured.  Her story is truly inspirational and added here as a testament of healing through Faith.
Deanna Tedone – Link
Deanna Tedone was diagnosed with ALS in 2008.  Her father, a noted surgeon, wasn't content with the standard diagnosis and lack of treatment offered by the medical profession.  He sought to find a natural, holistic way of slowing Deanna's very aggressive bulbar onset.  Thus the 'Deanna Protocol' was born!
Resources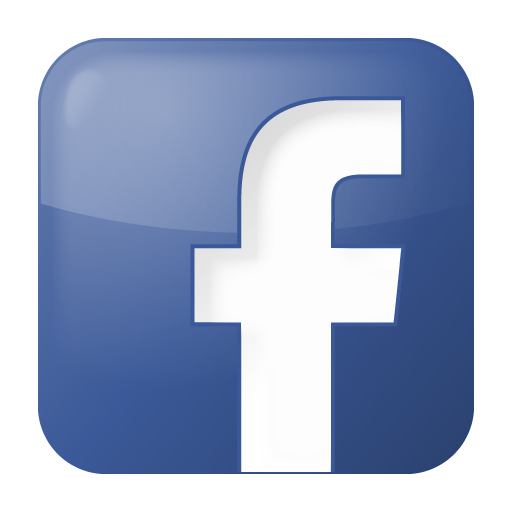 ALS Naturally – https://www.facebook.com/groups/ALSNaturally/
Whole Body Healing for ALS – https://www.facebook.com/groups/healingforals/
ALS Natural (Holistic) – https://www.facebook.com/groups/586665858203105/
These groups are great to research and gather information from other sufferers who have chosen to fight ALS holistically.  The information gathered by Rachel, Deborah, and Tina is nothing short of amazing.
Winning the Fight – https://www.winningthefight.org/
All information pertaining to the Deanna Protocol and updates on Dr. Tedone's research.  More info here
Patients Like Me – https://www.patientslikeme.com/
This site is a good resource to chronicle your progression, chat with others, and to gather general information.  Should you join reach out to me at 'msims1963'